Bad News: I am playing catch up all day and I guess i slept wrong because every time I move my head it makes me dizzy. No fun :(
Good News: I am being featured or was featured in the following fabulous blogs:
** This Give away is closed!!
**Is currently having a Baby Shower where a group of prizes is given away!!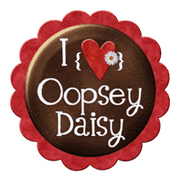 ** This Giveaway is Closed!!
I am playing catch up today in the office and trying to get what seems like a million things done. One of the very big things I am working on lately is the Holiday "Shop till you Drop" Trunk show I am co-hosting on November 7th. I am so excited!!!
It will be a day of shopping, fun and food while hanging out with your ladies getting a start on your Holiday shopping. We have a collection of unique and wonderful vendors. (I am already saving my money to buy a few pretty things for me..SHhhh!!) Weeks leading up to the event I will spotlight a vendor from the show and there business. Starting off with my co-host, Rhonda Jean Photos.I will also spotlight different places that are donating to the raffle which all the proceeds will go to a local Breast Cancer Foundation!!It should be so much fun!!
We are still looking for vendors and sponsors for the event but spots are filling up fast!!
You have a few options:
You can set up a booth
You can have your info put in all the gift bags
You can have your info in the gift bags and all the advertisement
Contact me and I will go into details more with you then. If you are curious we are looking for people that do at home parties, Craft, have an Etsy store, small business, etc... Please hurry because like I said we are running out of places.
I hope all is well out there in Blog land and this finds you in good spirits. I want to just say a quick "Thank You" to all the people who have made such lovely and sweet comments about Kinley Lane Designs and all my things lately in these many Giveaways. You have no idea how much they have warmed my heart and put a smile to my face. I love what I do and I love that you all are loving what I do too. Thank you, Thank you from the bottom of my heart.
I am going to get going because I feel dizzy again. I hope this stops hurting soon. Have a amazing day.